A Brave New World
A week and a half ago I quit my very well paying, good benefits, secure job with a great company. I was very good at what I did, I was an expert. I am now a self-employed real-estate agent. I have so much to do that I don't know where to begin. Instead of being an expert that other people turn to, I am a rookie (albeit with a great team around me). I no longer receive regularly scheduled paychecks, in fact I don't know for sure when I'm going to receive my next check.
You might think that I am crazy. I may agree with you. So why did I make this seismic shift in my life? At the core, I think I needed the challenge. I have given the best of me to someone else in exchange for that regular pay check for my entire adult life. Don't get me wrong, I am grateful for those jobs because I had a family to support but things have changed. I have reached a place where I am able to bet on myself, on my skills, on my ability, and on my drive.
I am now a full-time Realtor and I am loving it. It is great being a partner with my wife Tina at work as well as in life. It is great being able to set my own schedule (I get the pick the 16 hours I want to work each day). Mostly though, I find deep satisfaction in being able to help people find their perfect house. I like that it is my job to truly help people in a meaningful way. Now I get to partner with people who are making the biggest purchase in their life and help guide them through the process. I get to help them get them find home. In my book, that is a fantastic job description.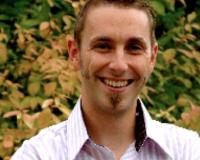 Author:
Matt Side
Phone:
509-624-6873
Dated:
December 15th 2015
Views:
740
About Matt: As an Owner/Sales Manager for Realty One Group Eclipse, I am committed to my brokers. If they have t...