A Sneeze A Day Keeps The Davenport Away
You know that feeling you get when you first hurt yourself - those precious few seconds between injury and the onset of pain, if any - where you can only sit and wonder how bad it's actually going to be, when said pain does finally hit? You use those fleeting moments to rationalize - "well, it wasn't THAT big of a deal, maybe it won't hurt at all! Maybe I'm completely fine!" And then - BOOM! the Mr. Pain shows up and you realize that you are, in fact, NOT FINE.
I had one of those moments on Friday. What did I do, you might ask? What super-strenuous physical endeavor brought me down? Was it running a marathon, perhaps? Pulling some poor soul from a burning vehicle? Jumping out in front of a train to save a busload of children? Why, no. I sneezed.

It's not like it was one of those big-burly-truck-driver-type sneezes. It was a very delicate, dainty, girl sneeze. When I did it, I felt that big TUG in my lower back - and waited those precious few seconds, praying that I was wrong about what I'd just done - but I wasn't. The seconds passed, Mr. Pain showed up, and the rest is history. So, basically I've been unable to walk more than 20 feet or so, or sit comfortably in any chair, since Friday. All over a silly sneeze. Sigh.
Today I had lunch with a colleague, who told me all about her great morning - she was able to tour the soon-to-completed Davenport Grand Hotel, which is part of a multi-million dollar expansion of the Spokane Convention Center. Guess who didn't get to go, but instead got to hear all about it over a bowl of Chicken Osaka? That would be Yours Truly. I tried not to let my lower lip stick out too much as she told me about the exquisite rooms, the view to die for, and the exacting attention to detail which was obvious in even the smallest feature - but I can't guarantee that I succeeded. She's a great gal, but for some reason, she thought that carrying me around the Davenport Grand was going above and beyond the call of professional duty, so she went without inviting me. Whatever.
As we wrapped our lunch, I told my friend that I was hitting the treadmill to try and "loosen up my back." The expression on her face told me that she was pretty sure I'd gone temporarily insane, and she gave me the wise counsel to consider avoiding the gym for a little while longer. By the time I got home today, I pretty much had to fall out of the car and crawl into the house - so I guess she was probably right.
So, instead of the Davenport Grand, my day consisted of chicken and rice, and propping myself up in my home office with A LOT of pillows to type this post and tell you all about it. The moral of this story? Don't ever, EVER sneeze.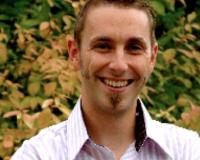 Author:
Matt Side
Phone:
509-624-6873
Dated:
April 21st 2015
Views:
882
About Matt: As an Owner/Sales Manager for Realty One Group Eclipse, I am committed to my brokers. If they have t...