A Three Hour Tour
Last weekend, I found myself with that cooped up, needing some great outdoors feeling. I know many of you never have that feeling. My mother-in-law is one that cannot relate to my need for nature yet she can appreciate that I have that need nonetheless.
Not usually a spur of the moment person I decided that I was going to take the next morning to get out into the woods and do some snowshoeing. I have actually only gone snowshoeing a couple of times but very much enjoy the physical challenge and the beauty of the winter forests.
Since I do not have my own snowshoes, I shot across town that evening and rented a pair of snowshoes at REI (Recreational Equipment, Inc.) one of our local outdoor outfitters and equipment store. I was partially surprised that they would still have some availability that late in the weekend but fortunately they were well stocked to support my need for adventure.
I asked them about a the snowshoe trail that I had heard of up on Mount Spokane and they gave me a parking tip that would not require me to buy a separate snow park pass which I appreciated. I am happy to support our forests with my dollars but I was fine with the already purchased Washington State Discover Pass if it worked.
The next morning I rolled out of bed, packed the car, hit a Starbucks on my way up to Mount Spokane, and was at the trailhead by 8:30. One thing people from outside our area find amazing is that I live 45 minutes (including my stop at Starbucks) from doorstep to trailhead and I am about as far as you can get from Mount Spokane in our metropolitan area.
Spokane's motto, "Near Nature, Near Perfect." is not too far from true. We are big enough to have the wonderful amenities of a city, four hours or less from Seattle if you need your "Big City" fix and yet less than two hours from a multitude of outdoor recreation. Downhill Skiing, Nordic Skiing, Hiking, Backpacking, Snowshoeing, Camping, Rafting, Kayaking, Mountain Biking, Boating, Water Sports… I could go on…
It was a perfect day to be out. The only think I could have asked for was some fresh powder to trek through, as it had not snowed for a couple weeks. However there had been very little melting because our temperatures had stayed well under freezing and I ventured off trail several times to get some good knee-deep action. Trailhead temps were at 14 degrees and the sky was clear and sunny. I suppose it was a little chilly for some people but just about perfect in my book.
I could have stayed out all day trekking my way along the snowy trail but I promised Jessica that I would not be out for too long that day otherwise she was going to be stuck home by herself with kids all day.
Three hours later I pulled off my gear in the parking lot and hit the road for home. My trip was short and sweet. I did not see another human until I got back to my car. I am not a recluse but there are times that I really just want to have aloneness. Especially on a beautiful winter day in the forests of eastern Washington… well I suppose any winter forest draws me in that way.
If people asked me one of my top ten reasons that I love living in Spokane, it would revolve around this kind of trip. Sure, there are more remote and challenging locations in north Idaho or up in the Cascade Mountains that I would have loved to explore. Yet for a last second, "get me out in the woods for a few hours!" trip, I live in a perfect place. Those other locations though still within a couple hours drive would have required an entire day or two to make the trip worth it.
This trip, without even getting up at the crack of dawn, allowed me to be out for several hours, and get home by lunch time. Thanks Spokane and here is to our next adventure.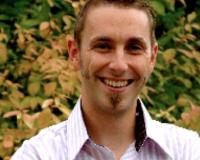 Author:
Matt Side
Phone:
509-624-6873
Dated:
January 30th 2013
Views:
1,144
About Matt: As an Owner/Sales Manager for Realty One Group Eclipse, I am committed to my brokers. If they have t...