A Whole Lotta Whole30
What's new in Spokane, you ask? Well, I'll tell you.
Tomorrow I'm starting an eating plan called Whole30. Heard of it? It's basically an elimination diet - you remove certain foods from your diet for 30 days, then slowly reintroduce them to see what effect (if any) they are having upon your health. Participants have reported increased energy, cessation of illness, clear skin, sparkly eyes, and a little pep in their step. (I might have made those last few up.)
So, here's a list of things I'll be missing over the next month:
-dairy
-grains
-sugar
-processed food
-peanuts and legumes
-my sanity
My partner in crime is fellow Realtor Valerie Hart. She's been going great guns on the program since Monday, but I've come up with lots of excuses run into some roadblocks that have prevented me from starting before Thursday. Unfortunately, I can't think of any more reasons why I can't start. So today I had a huge iced white chocolate Americano, KFC for lunch and a candy bar for an afternoon snack. There are two slices of German chocolate cake in the kitchen right now, and I'm thinking I should go polish those off, so as not to be tempted by them tomorrow. Sacrifices, folks. Sacrifices.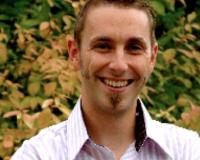 Author:
Matt Side
Phone:
509-624-6873
Dated:
May 13th 2015
Views:
915
About Matt: As an Owner/Sales Manager for Realty One Group Eclipse, I am committed to my brokers. If they have t...