Back To School Spokane WA Market Boom
Hello!
I have made it pretty clear to most people who know me, I love summer break -- loved it as a kid, love it now.
However, after 2 and 1/2 months of footloose and fancy free, my inner self longs for the structure of September, new lunch boxes for the kids, and blank notebooks ready for action. Like Meg Ryan' s character in "You've Got Mail," (one of my favorite Rom Coms) I sigh wistfully at the very idea of a bouquet of #2 pencils.
Mom always bought us a new outfit for the first day of school. As a matter of fact, I was so excited to wear my new outfit that I didn't wait until I got up in the morning to put it on. I donned my newly acquired threads the night before, put my pajamas on over them,sometimes rolled up the pants and sleeves so they would not show when my mom came to tuck me in, and slept.
Yes, I did sweat. However, the next morning when my mom woke me up for school, I was ready in about 10 seconds flat. (BTW, Mom is learning this as she reads this letter. Love you, Mom.)
September is "get back into a groove" month for the real estate industry too. Summertime is a busy time for real estate, that is until school approaches. At that point, the whole world seems to stop as people buy new school outfits and the equivalent of bouquets of #2 pencils in a veritable whirlwind of activity and then….
...peace. Time to think. Time to assess. Time to get serious about the home search, clear out the garage,paint the living room, and get ready to sell.
As that time approaches, if you are thinking about selling or maybe buying for the first time, give me or one of my team members a call. We can help you understand how to prepare your home to get the most money. (See the Year-by Year Comparison, median sales price in Spokane is through the roof this year.)
I have had the pleasure of selling over 300 homes since 2013, and one thing I have learned is that being prepared is vital to a successful sale.
I hope our EvoReal Market Overview (see below) helps you understand how the market is moving within your price point, and of course, if you have any questions about how to read and use these charts, please give us a call.
Happy September Stabilization,
Jessica Side
jessica@evoreal.com
PS - A big thank you to the couple hundred people who attended our first- annual Summer Family and Friends BBQ! We had a great time seeing all of you! Check out our EvoReal Facebook; https://www.facebook.com/realestate.evoreal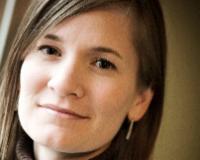 Author:
Jessica Side
Phone:
509-624-6873
Dated:
September 4th 2015
Views:
802
About Jessica: Hi! I am the broker/owner of EvoReal and have been actively working in real estate for over 13 years...