Christmas Then And Now Oh How Things Change
Today I slowed down from the hustle and bustle of Christmas preparations enough to reflect on Christmas today and how it compares to Christmas past-- all without the aid of the Ghost of Christmas Past I might add. Here are some of thoughts.

Then: When Matt and I were first married, we spent a Saturday afternoon at the tree farm finding just the perfect tree and cutting it down like a family from little house on the prairie. Then we sipped cocoa by a real-wood fire while testing out strings of lights.

Now:Our family of five heads to the basement storage area to retrieve the four sections our pre-lit tree. (The youngest child Benson is no help at all, but he is convinced he, too, carried the tree up.) We sip cocoa in front of gas fireplace while discussing the genius of whoever invented the pre-lit tree.

Then: We hung the Christmas stockings once then enjoyed looking at them for weeks.

Now: We hang the stockings once. Our three-year-old takes them down to admire them. We hang the stockings again. He takes them down again. We hang the stockings again. He waits until we leave the room and takes down two of the stockings, puts them on, and stands by my chair until I notice his feet. (Click link to see Benson and his Christmas footwear. I am not making this up.)

Then: My husband Matt and I dreamed of having an incredible team of professionals to work with our clients and their most-appreciated referrals.

Now: We actually have that incredible team of professionals assembled and ready to work their hearts out for our clients and their most-appreciated referrals! Please click on this link to our Facebook Page------ to meet them all.They are a great bunch of people! Feel free to wish them a Merry Christmas and share with us your favorite Christmas traditions. (That Picture of Benson is in there too.)

Check out the picture of Benson and share your traditions.

Merry Christmas!!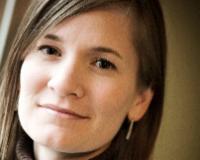 Author:
Jessica Side
Phone:
509-624-6873
Dated:
December 15th 2014
Views:
1,337
About Jessica: Hi! I am the broker/owner of EvoReal and have been actively working in real estate for over 13 years...