Cougars Vs Huskies A Home Staging Show Down
Does your home have a lot of personality?
There's nothing wrong with that.
In fact, you may have pictures on the fireplace mantle showcasing happy family memories over the years… or trophies and other awards in the kids' bedrooms that represent achievements that make you proud… or a fridge door covered with notes, a calendar and other items that make it a de facto family bulletin board!
These are all things that help make a house truly a place to call "home".
But when it comes time to sell, all that personality can work against you. When buyers view your property, they want to visualize themselves living there, not you and your family.
To this point, I remember an experience showing a prospective buyer a very nice house, they couldn't get over all the UW memorabilia as we ventured through the home, it was difficult to focus on the great qualities of that home when my buyer was a huge WSU Cougar fan. Sports rivalry at its best ;P
Have you ever noticed how model homes are often furnished and decorated? All the rooms look beautiful and enticing. They draw you in. Why? Because, although all the rooms in the model home look great, they're also impersonal. There's no uncomfortable sense that you're in a stranger's home. You can easily see yourself living there.
That's exactly what you should strive for when preparing your house for sale.
You can't get rid of every personal item. That would be impractical. But there's a lot you can do to depersonalize your home. For example, you can:
Take down family pictures

Clear items from the fridge door

Store trophies in a box

Remove personal knick knacks and similar items

Keep only general titles on a bookshelf and store the rest.
The more easily buyers can see themselves living in your home, the more likely they are to become interested in it and make an offer.
Want more ideas for making your property look even more appealing to potential buyers? Call us today at (509) 62-HOUSE.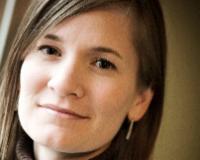 Author:
Jessica Side
Phone:
509-624-6873
Dated:
April 11th 2016
Views:
420
About Jessica: Hi! I am the broker/owner of EvoReal and have been actively working in real estate for over 13 years...