Cupid Strikes With A 3d Arrow
Happy Valentines Day! A day to celebrate LOVE!

As a matter of fact two weeks ago my whole office fell in love. We fell in love with what we affectionately call the "Matador."
The Matador is a name, my husband Matt made up when he could not remember the correct title. (It's like pack-pack. Our 4 year old Benson calls his backpack a pack-pack— as in, "I put my sim soup (swimsuit) in my pack-pack.")
What we actually fell in love with was the Matterport Pro 3D camera. Technology that sets EvoReal apart from every other real estate brokerage in Spokane.
Remember when clients had to settle for a slide show set to music? Digital slide shows were cutting edge technology when I graduated from high school but as much as I hate to admit it that was a LONG time ago.
Enter the Matterport— a cutting edge camera that renders true 3D property tours.
Below is all the geeky technical info about this camera (which I love). However, if you just want to see the cool results and skip the "geek speak", click here to check out a 3D tour now.
Geek speak commence:
The Matterport uses nine camera lenses to allow the viewer to fully explore the home by virtually walking through the entire house. The viewer can look up to the ceiling, down to the floor and turn in a full circle. This technology includes a "dollhouse" view giving potential buyers a zoomed-out perspective of the entire property floor plan and layout. THIS IS SO COOL!
This is not simply cool technology. It is an extremely practical way to capture the attention of the 98% of buyers who start their home search online. They may fall in love!
This past week we launched a 3D tour. In 24 hours, we had 589 views. That same house had a full price offer the day after it was listed.
If you or anyone that you know is thinking about selling, give me a call or send me a text. We would love to share our entire marketing plan and how we use the "Matador" as part of the promotion process we use to sell homes for more money in less time than the average broker in Spokane.
Jessica Side
Owner/Broker
EvoReal
jessica@evoreal.com
(509) 62-HOUSE
300 Homes Sold Since 2013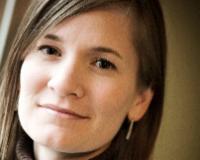 Author:
Jessica Side
Phone:
509-624-6873
Dated:
February 15th 2016
Views:
411
About Jessica: Hi! I am the broker/owner of EvoReal and have been actively working in real estate for over 13 years...