Disaster Preparedness Complete Guide And Family Emergency Plan
Your Family Disaster Supplies Kit
Disasters happen anytime and anywhere. And when disaster strikes, you may not have much time to respond.
A highway spill of hazardous material could mean instant evacuation. A winter storm could confine your family at home. An earthquake, flood, tornado or any other disaster could cut off basic services- gas, water, electricity and telephones- for days, as we found out recently during the November 2015 wind storm here in Spokane, WA. Electricity was out for nearly all residents multiple days, and for some it was out for nearly a week and a half.
After a disaster, local officials and relief workers will be on the scene, but they cannot reach everyone immediately. This means phone lines will be tied up and help will be hours, or it may days away. Would your family be prepared to cope with an emergency until help arrives?
Your family will cope best by preparing for disaster before it strikes. One way to prepare is by assembling a Disaster Supplies Kit. Once disaster hits, you won't have time to shop or search for supplies, even if you do that store may not have power or the ability to provide you with such supplies.
However, if you've been proactive and gathered supplies in advance, your friends and family can endure an evacuation or home confinement situation.
This is a link to the Word Document format for printing; Download Now
To prepare your kit
Review the checklist in this brochure.

Gather the supplies that are listed. You will need them if your family is confined at home or forced to leave your home.

Place the supplies you'd most likely need for an evacuation in an easy-to-carry container. These supplies are listed with an asterisk (*).
Supplies
There are six basics you should stock in your home: Water, Food, First Aid Supplies, Clothing and Bedding, Tools and Emergency Supplies/Special Items. Keep the items that you would most likely need during an evacuation in an easy-to-carry container suggested items are marked with an asterisk (*). Possible containers include

A camping ice chest works great to waterproof and carry items

Large Tupperware boxes

A large, covered trash container,

A camping backpack,

or a duffle bag.
Water
Store water in plastic containers such as soft drink bottles. Avoid using containers that will decompose or break, such as milk cartons or glass bottles. A normally active person needs to drink at least two quarts of water each day. Hot environments and intense physical activity can double that amount.

Children, nursing mothers and ill people will need more.

Consider a water filter/purifier that can be used to pump and filter water from a stream or large puddle, this is a great camping tool but also great survival tool if storing water at that time is not an option. Bring a container that you can pump this into.

Store one gallon of water per person per day (two quarts for drinking two quarts for food preparation/sanitation)*

Keep at least a three-day supply of water for each person in your household.
Food
Store at least a three-day supply of non-perishable food. Select foods that require no refrigeration, preparation or cooking and little to no water. If you must heat food, pack a can of sterno or propane fuel (backpacking stove). Select food items that are compact and lightweight.
*Include a selection of the following foods in your Disaster Supplies Kit:
Ready-to-eat canned meats, fruits and vegetables

Canned juices, milk, soup

(if powdered, store extra water)

Staples-peanut butter, jelly, crackers, granola bars, trail mix

Vitamins

Foods for infants, elderly persons or persons on special diets

Comfort/stress foods-cookies, hard candy, sweetened cereals lollipops, instant coffee, tea bags
First Aid Kit
Assemble a first aid kit for your home and one for each car. A first aid kit should include:
Sterile adhesive bandages in assorted sizes, Steri strips/butterfly bandages.

Nonstick medical tape (latex free)

Nonstick medical pads (Large)

2-inches sterile gauze pads (4-6)

4-inches sterile gauze pads (4-6)

Hypoallergenic adhesive tape

Triangular bandages (3)

2-inche sterile roller bandages (3 rolls)

3-inche sterile roller bandages (3 rolls)

Scissors, Tweezers, and a Needle

Liquid bandage

Moistened towelettes

Antiseptic and Antiseptic Wipes

Thermometer

Sam Splint

Tongue blades (2)

Tube of petroleum jelly or other lubricant

Assorted sizes of safety pins

Cleansing agent/soap

Latex gloves (2 pair)

Sunscreen

Mosquito/bug repellent
Non-prescription drugs
Aspirin or non-aspirin pain reliever

Anti-diarrhea medication

Antacid (for stomach upset)

Laxative, Migraine, Allergy (Ibuprophen)

Syrup of Ipecac (use to introduce vomiting if advised by the Poison Control Center)

Activated charcoal
Tools and Supplies
Rechargeable power bank (for phones Etc…)

Mess kits, or paper cups, plates and plastic utensils*

Emergency preparedness manual*

Battery operated radio and extra batteries*

LED Flashlight and extra batteries*

Cash or traveler's checks, change*

Non-electric can opener, utility knife*

Small ABC type Fire extinguisher

Tube tent

Pliers

Hatchet

Tape & Zip Ties (Duct & Electrical)

Compass

Butane Lighter

Matches in a waterproof container

Aluminum foil

Plastic storage containers

Signal flare

Paper, pen, pencil & permanent markers

Rope (light and heavy duty)

Needles, thread

Medicine dropper

Shut-off wrench, to turn off household gas and water

Whistle

Plastic sheeting

Map of the area (for locating shelters)

Emergency heat blanket

Ponchos
Sanitation
Toilet paper, Towelettes*

Soap, liquid detergent*

Feminine supplies*

Personal hygiene items*

Plastic garbage bags, ties

(for personal sanitation)

Plastic bucket with tight lid

Disinfectant

Household chlorine bleach
Clothing and Bedding
Include at least one complete change of clothing and footwear per person.
Sturdy shoes or work boots*

Rain gear*

Blankets and sleeping bags*

Hat and gloves

Thermal underwear

Sunglasses
Special Items
Remember family members with special needs, such as infants and elderly or disabled persons.
For Baby*
Formula

Diapers

Bottles

Powdered milk

Medications
For Adults*
Heart and high blood pressure medication

Insulin

Prescription drugs

Prescription drugs

Denture needs

Contact lenses and supplies

Extra glasses

Entertainment – games books

Important Family Documents

Keep these recorder in a waterproof, portable container.

Will, insurance policies, contacts, deeds, stocks and bonds

Passports, social security cards, immunization records

Bank account numbers

Credit card account numbers and companies

Inventory of valuable household goods, important telephone numbers

Family records (birth, marriage, death certificates)
SUGGESTION AND REMINDERS
Store your kit in a convenient place known to all family members. Keep a smaller version of the Disaster Supplies Kit in the trunk of your car.

Keep items in air tight plastic bags.

Change your stored water supply every six months so it stays fresh.

Rotate your stored food every six months.

Re-think your kit and family needs at least once a year. Replace batteries, update clothes, etc.

Ask your physician or pharmacist about storing prescription medications.
CREATE A FAMILY DISASTER PLAN
To get started…
Contact your local emergency management or civil defense office and your local American Red Cross chapter.
Find out which disaster are most likely to happen in your community.

Ask how you would be warned

Find out how to prepare for each.
Meet with your family.
Discuss the types of disasters that could occur.

Explain how to prepare and respond

Discuss what to do if advised to evacuate.

Practice what you have discussed.
Plan how your family will stay in contact if separated by disaster.
Pick two meeting places:

a location a safe distance from your home in case of fire.

a place outside your neighborhood in case you can't return home.

Choose an out-of-state friend as a "check-in-contact" for everyone to call.
Complete these steps.
Post emergency telephone numbers by every phone and on refrigerator or easily seen surface.

Show responsible family members how and when to shut off water, gas, and electricity at main switches/turn offs.

Install smoke detectors on each level of your home and in each bedroom. Install carbon monoxide (CO) detectors on each level of your home. Test them monthly and change the batteries two times each year.

Contact your local fire department to learn about home fire hazards.

Learn first aid and CPR. Contact your local American Red Cross chapter for information and training
Meet with your neighbors. Get their phone numbers! Plan how the neighborhood could work together after a disaster. Know your neighbor's skills (medical, technical). Consider how you could help neighbors who have special needs, such as elderly or disabled persons. Make plans for child care in case parents can't get home. Remember to practice and maintain your plan.
Your Family Disaster Supplies Calendar
This Family Disaster Supplies Calendar is intended to help you prepare for disaster before they happen. Using the calendar, your family can assemble an emergency kit in small steps over a six month old period. Check off each week as you gather the contents. Supplies maybe stored all together in a large plastic garbage can or food may be kept on kitchen shelves.
Week 1

Grocery Store

Week 2

Hardware Store

Week 3

Grocery Store

Week 4

Hardware Store

1 gallon of water

1 jar peanut butter

1 large can juice

1 can meat

Hand-operated can opener

Instant coffee, tea powdered soft drinks

Permanent marking pen to mark date on cans

(remember 1 gallon of water for each pet)

Also, pet food diapers and/or baby food if needed.

Crescent wrench

Heavy rope

Hatchet

Duct tape

2 flashlights with batteries

"Bungee" cords

Also: a leash or carrier for your pet, if needed.

1 gallon of water

1 can meat

1 can fruit

Sanitary napkins

Video tape (or SD Card)

(remember 1 gallon of water for each pet)

Also: pet food, diapers and/or baby food, if needed.

Buy strap for securing hot water tank in case of earthquake.

Crowbar

Smoke detector with battery

Also: Extra medications or a prescription marked "emergency use," if needed.

To Do:

To Do:

Check your home for hazards.

Locate your gas meter and water shutoffs and attach a wrench near them

To Do:

Use a video camera to tape the contents of your home for insurance purposes

Store video tape or SD Card with friend/family member who lives out of town

To Do:

Install and/or test your smoke detector.

Tie water heater to studs with steel straps.
Week 5

Grocery Store

Week 6

First Aid Supplies

Week 7

Grocery Store

Week 8

First Aid Supplies

Aspirin and/or acetaminophen

compresses

rolls of gauze or bandages

first aid tape

adhesive bandages (in assorted sizes)

Also: extra hearing aid batteries, if needed

1 gallon of water

1 can ready-to-eat

Soup (not concentrate)

1 can fruit

1 can vegetables

Also: extra plastic baby bottles, formula and diapers, if needed.

scissors

tweezers

antiseptic

thermometer

liquid hand soap

disposable hand wipes

sewing kit

Also: extra eye glasses, if needed.

To Do

To Do

To Do

To Do
Week 9

Grocery Store

Week 10

Hardware Store

Week 11

Grocery Store

Week 12

First Aid Supplies

Also: saline solution and a contact lens case, if needed

waterproof portable plastic container (with lid) for important papers

portable am/fm radio (with batteries)

battery bank power pack

Also: blankets or sleeping bag for each family member

Also: sunscreen, if needed

Also: items for denture care, if needed

To Do

To Do

To Do

To Do
Week 13

Hardware Store

Week 14

Grocery Store

Week 15

Hardware Store

Week 16

Grocery Store

whistle

ABC fire extinguisher

pliers

vise grips

extra LED flashlight batteries

masking tape

hammer

assorted nails

"L" brackets to secure tall furniture to wall studs

Wood screws

1 can meat

1 can vegetables

1 box large heavy duty garbage bags

Kleenex

1 box energy snacks (such as granola bars or raisins)

To Do

To Do

To Do

To Do
Week 17

Grocery Store

Week 18

Hardware Store

Week 19

Grocery Store

Week 20

Hardware Store

"child proof" latches or other fasteners for your cupboards

double-sided taper or Velcro-type fasteners to secure moveable objects

1 box large heavy duty garbage bags

1 box quick energy snacks (such as granola bars or raisins)

camping or utility knife

extra radio batteries

Also: purchase an emergency escape ladder for second story bedrooms, if needed.

To Do

To Do

To Do

To Do
Week 21

Hardware Store

Week 22

Grocery Store

Week 23

Hardware Store

Week 24

Grocery Store

large plastic food bags

plastic wrap

aluminum foil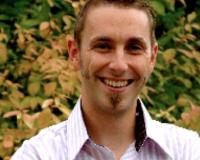 Author:
Matt Side
Phone:
509-624-6873
Dated:
November 30th 2015
Views:
778
About Matt: As an Owner/Sales Manager for Realty One Group Eclipse, I am committed to my brokers. If they have t...