Disaster Preparedness Inspired By The Spokane Wind Storm 2015
After being without power for the four nights that followed a near hurricane force wind storm in Spokane Washington and surrounding areas, I realized how difficult the simplicity of being without electricity can be. CLICK FOR OUR FULL EMERGENCY GUIDE

Of all my friends I would consider myself reasonably prepared for an unexpected natural disaster, probably because I do so many outdoor activities. However, many people I know were not prepared and even as ready as I was, I found that had the Spokane "Wind Storm 2015" been a combination of power being out and hazardous weather (such as deep snow or ice) keeping us from doing any driving, we would have been on another level of hurt.
After the storm on Tuesday, though we were left without power, I was able to get out the next day to properly stock our shelves with non-
perishable food and my dad even brought us a gas powered generator to give us electricity for refrigerators. Had driving conditions been poor, or had the entire region been hit eliminating the ability to go to a store or buy gas neither would have been possible.
Now that the storm has passed though many are still without power, six nights later, I decided it might be helpful to promote a resource for preparing for disasters before they occur. Follow the links over for a full list of resources that highlight a few items each week for 24 weeks to collect and build your own disaster supplies kit. Obviously you could pick it all up at once but if you are on a budget and don't want to spend a bunch of money this list helps you build it over time.
I am pulling most of my information from a Red Cross preparedness brochure and checklist. I also pulled some information I learned in a great class that the Spokane REI store put on a couple years ago called, "Preparing for the Zombie Apocalypse." (Corporate made them change it to "Disaster Preparedness" just prior to the class but I liked the original title.)
Lastly, you can find additional family disaster planning information online at http://beta.ready.gov/severe-weather an official site of Homeland Security or the Red Cross at http://www.redcross.org/prepare/location/home-family/get-kit
Below are some Basics to create a family disaster supplies kit.
To Get Started:
Check you house for supplies that you already have on hand before buying more.

Decide where you will store your supplies (food may be packed together in a single container such as plastic bins or kept on shelves for easy rotation.)
Meet With Your Family to Plan:
Discuss the types of disaster that could occur.

Explain how to prepare; explain when and how to respond.

Discuss what to do if you need to evacuate.

Practice your plan.
Suggested Foods – Select based on your family's needs and preferences. Pick low-salt water-packed varieties when possible.
Canned Meat* - Tuna, Chicken, Raviolis, Chili, Beef Stew, Etc.

Canned Vegetables - Green Beans, Kernel Corn, Peas, Beets, Carrots Etc.

Canned Fruit - Pears, Peaches, Mandarin Oranges, Applesauce Etc.

Cereal - Cheerios, Chex, Kix, Shredded Wheat Etc.

Quick Energy Snacks - Granola Bars, Breakfast/Energy Bars, Nuts, Raisins Etc.
*Remember to rotate your perishable supplies every six months.
HERE is the full guide to disaster preparedness check it out!
http://www.evoreal.net/blog/Disaster+Preparedness+Complete+Guide+And+Family+Emergency+Plan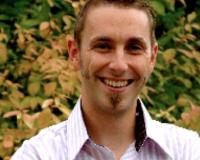 Author:
Matt Side
Phone:
509-624-6873
Dated:
November 23rd 2015
Views:
2,447
About Matt: As an Owner/Sales Manager for Realty One Group Eclipse, I am committed to my brokers. If they have t...