FREE Spokane Real Estate Accelerator Course April 15 2015
Are you considering a career in real estate but hesitate because you aren't sure if you can succeed? Wouldn't it be great to have an idea about how successful you, personally, can be before you make the final decision to change careers?

The Evoreal Real Estate Accelerator Course is designed to equip you with the most practical strategies and tools to operate your own real estate business.

First Lesson: Success is designed differently by different people.


WHAT ARE YOUR GOALS?


To work fewer hours? If so, how many?

To make more money? Great goal, but how much is enough?

Laying out specific, measurable goals ensures that the effort and strategies you apply toward accomplishing those goals are the ones for you.

Whatever your goals in real estate, the realization of those goals will come through simple, duplicatable activities. Often real estate agents spend months, if not years, learning the basic principles, disciplines, and practices that lead to career success.

Worse, some real estate agents never learn those things and either limp along in their careers complaining that the market isn't any good, or more likely, just get out of the business entirely. What a waste!

Evoreal wants to help by giving you a practical, nuts-and-bolts, crash course in what it takes to succeed, AND to do so BEFORE you spend any money!

Evoreal's Agent Accelerator Course covers:


Education -- The three C's you must KNOW to be successful in real estate.

Action -- The three P's you must DO to be successful in real estate.

Tools and Systems -- The three S's you must HAVE to be successful in real estate.

Mentality -- The essential mindset critical to the execution of all those strategies for SUCCESS!

Leave the competition behind. learn how you can make MORE money with LESS effort by simply following the principles you will learn in only six, FREE, weekly classes.

To participate in this FREE Six-Week Event that starts on April 15, 2015:

Leave a comment on our Facebook Page. <======== Click here or paste this address into your browser https://www.facebook.com/realestate.evoreal
Call me directly: 509-220-3961 (Matt's cell)

Send an Email to careers@evoreal.com. (Don't worry, your emails will come directly to me not some HR department.)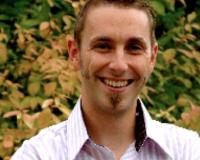 Author:
Matt Side
Phone:
509-624-6873
Dated:
February 3rd 2015
Views:
3,556
About Matt: As an Owner/Sales Manager for Realty One Group Eclipse, I am committed to my brokers. If they have t...