Feds Raise Rates Yosemite Sam Vs Real Estate
Picture This… Yosemite Sam sits at the kitchen table plotting ways to capture that "varmint" Bugs Bunny. Unbeknownst to him, Bugs has a plan of his own.
Yosemite smells a fire.
It is a faint smell, but grows stronger. Suddenly he realizes the fire is coming from his own backside! Yosemite Sam now jumps ten feet into the air and runs like mad down to the lake to extinguish the flames.
You know how much I like to simplify concepts with a good old fashion TV show or movie. Well here it is. — Buyers in the Spokane real estate market are feeling a little like Yosemite Sam, the Fed is Bugs Bunny, and sellers should take advantage of buyers sudden get-up-and-go.
Two sparks to pay attention to:
On December 16th 2015 the Federal Reserve raised the federal funds target rate by .25%. This was the first increase since June of 2006.
Spokane's active inventory of real estate for sale is over 20% lower than it has been in any other month for the last three years. (49% lower than the highest month of July 2014)
Spark one. Interest rates. This is the fire Yosemite Sam is smelling. DAG NABBIT! RATES JUST WENT UP!! Buyers who have been plotting their move are all of a sudden jumping ten feet in the air, desperate to find a property before rates continue to climb. This is a smart decision on their part.
"Consumers that have been on the fence about moving forward will now be more likely to make a move." -Mat Inshiba, United Wholesale Mortgage, President and CEO
Though rates are expected to stay relatively stable for the next couple months buyers are antsy and they want to find a house before they can't afford the kind of house they want. Waiting may cost them an extra bedroom or a garage.
How about spark number two? Active inventory is at a three year low. Spokane is experiencing the classic supply and demand. Buyer demand is going up due to rates and seller supply has drastically gone down.
Traditional wisdom believes winter is not a good time to sell real estate in Spokane. However, based on this double doozie of low inventory and the threat of rising rates, now is an incredible time to get a house on the market.
Unless you have a specific reason to wait until spring or summer to sell your home, now is a great time to get it on the market.
My team and I would love to have an opportunity to speak with you and see if this is the right time for you to sell. If your time frame does not allow for us to start marketing your house until spring or even summer, knowing what you can and should do in preparation for marketing your home for sale will greatly benefit you when the time is right.
Also, let me know if you have a friend or family member who might benefit from a marketing consultation. What we do for sellers is pretty rockin', if I do say so myself. :)
Happy New Year, and may you and yours have a prosperous and blessed 2016.
Jessica Side
Owner/Broker
EvoReal
jessica@evoreal.com
(509) 62-HOUSE
300 Homes Sold Since 2013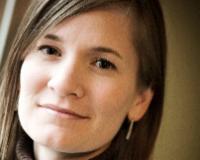 Author:
Jessica Side
Phone:
509-624-6873
Dated:
January 12th 2016
Views:
2,425
About Jessica: Hi! I am the broker/owner of EvoReal and have been actively working in real estate for over 13 years...