From Home To RV Early Retirement
Ring, Ring!
Me: Hi, Dad.
Dad: Hi, honey. How's my girl?
Me: I'm good. What's up with you?
Dad: Actually I wanted to let you know that I am semi-retiring...(pregnant pause) and in eight weeks Holly and I are moving to Italy.
Me: (Speechless)
Dad: So... no Thanksgiving at my house this year.
It is now a few weeks later I am still in shock. After talking with friends, I have now heard of several older couples selling their homes to travel far and wide in RVs, and of a thirty-something couple who sold everything they owned to traveling the globe. Woah!
My dad said the whole experience is, "like jumping out of a plane not knowing if you even have a parachute." He laughed heartily and then added, "The first three minutes should be fun!"
You don't have to move to Italy to have a scary/exhilarating adventure. I have known people who have-- changed professions late in life, adopted a child, started a business, become minimalists and moved into a "tiny" house-- All local adventurers.
Inspiring!
In the future when I feel that tug, I hope to have the courage to "jump out of the plane" too.
So, here's to finding your adventure whether halfway around the world or in your own backyard.
Bon Voyage, Dad and Holly! XO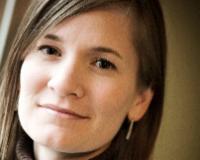 Author:
Jessica Side
Phone:
509-624-6873
Dated:
March 22nd 2016
Views:
461
About Jessica: Hi! I am the broker/owner of EvoReal and have been actively working in real estate for over 13 years...