Hackers Target Realtors Security Summit
Recently our team got together and developed a revised security strategy for our business. We are not oblivious to the fact that phishing scams, hackers, and spamming cases have increased exponentially over the past few years. We have implemented a security protocol and are requiring all of our employees and agents abide.
As technology becomes more and more pervasive, and we become reliant on the internet/cloud to compete day to day tasks, the target for hackers becomes larger. The way we see it, you can choose to be security ignorant or security proactive and protect yourself and your clients from potential internet threats.
This is the route we have chosen, and while yes, there are a few extra steps/annoyances with striving for a secure environment. These annoyances allow us to sleep at night knowing that we are doing the best we can to protect us and our clients private information.
Recently, hackers targeted the Real Estate industry, (full details here) Most of this attack was phishing based, and the chosen medium was email, the hackers posed as a closing or title company for an upcoming transaction and requested wire transfers to a corrected account. These attackers are smart and they know how to make documents, websites, forms etc... look legit.
So what can you do to protect yourself?
Here are a few tips, make sure to consult with a security expert to make sure you are doing all that you can to protect yourself and your clients privacy;
Change your passwords, put a password on all of your devices, phone, tablet, computer... make sure to set a timeout screen or screensaver where login is required. Logout of your machines when leaving your devices unattended. Make sure these devices have a remote wipe feature in case they are stolen.

Turn on 2nd factor authentication, this is especially important for your email, bank account. 2nd factor requires the hacker to have something physically available to them to authorize access such as your cell phone... It makes it a whole lot harder for them to gain access.

Be Critical! Be especially critical of emails requesting something from you, clicking a link or opening an attached file. Be wary of password reset emails or any other email requesting sensitive information, it is best to reset any password directly from a URL rather than clicking a link requested from an email. Especially if you did not request to change your password!

Avoid using public WiFi hot spots, especially those that are not password protected, I have seen instances of fake broadcasts at coffee shops, for instance while visiting a Starbucks, you may see 'StarbucksWiFi' (neighboring attacker in nearby apartment) where the correct network is 'Google Starbucks'.

Encrypt private data or send via shareable link, you should not send SSN and bank account data over non-encrypted email. This will require the end user to provide a password to open the file.
At EvoReal we strive to serve our clients like that of a friend or family member. Contact us for more information on local Real Estate trends or if you or someone you know may be ready or thinking of listing their home. We are industry experts and know the market.
Call us today at (509) 62-HOUSE we enjoy hearing from you!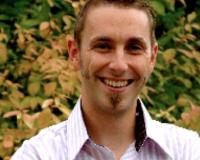 Author:
Matt Side
Phone:
509-624-6873
Dated:
March 28th 2016
Views:
457
About Matt: As an Owner/Sales Manager for Realty One Group Eclipse, I am committed to my brokers. If they have t...