Honey Vs Butterscotch
Quick Breads 5 and 6 - here we go. So this week's Battle of the Breads features two very sweet contenders -
"Honey Koek Loaf" and "Butterscotch Bread", both from Gooseberry Patch Homestyle Family Favorites. This is one of my favorite cookbooks because, my friends, it just flat-out doesn't mess around. The recipes are fat-laden, flavorful and incredibly unhealthy. I couldn't recommend it more.
Our youngest, Zach, was home this weekend for the bakeoff. Here's the gist of our conversation:
Zach: "What are we making this week?"
Me: "This is called 'Honey Koak Loaf'. It's a Dutch recipe."
Zach: "So does it taste like Coke?"
Me: "No. Not Coke. Koak."
Zach: "So, Coke."
Me: "Koak."
Zach: "Coke."
We did this for like 15 minutes. We don't really get out much, and we don't have cable.
Anyhow, Honey Koak loaf is basically a spice bread with A LOT of honey added to it. I used "blackberry honey," which I bought at a farmer's market last year, and promptly forgot I owned, as it has since languished in the cabinet behind the wheat germ (also long forgotten). It's a very dark honey, about the color of Coke (not to be confused with Koak). The recipe uses 1/2 cup of honey and a cup of boiling water, and no fats at all.
I was skeptical.
The result? A very sticky quick bread that was good the first day, and went downhill from there. It had a curious texture to it - chewy. Chewy and sticky. As the days, progressed, it got chewier and stickier. By day 3, it was really not edible. On day 4, I threw away the uneaten mini-loaf and didn't look back.
Next up - Butterscotch Bread. This one had no spices; we are basically talking buttermilk, flour, eggs and a large amount of brown sugar. Evidently we are supposed to deduce that a lot of brown sugar constitutes "butterscotch." (Insert brow raise here.)
The result? This one was....okay. It had a hint of "chocolate chip cookies with no chocolate chips"-flavor to it, but it was pretty bland, in general. This is the kind of thing you'd serve with a meal instead of rolls or something, if you are feeling quirky. I threw most of this one away, too.
Neither of these are going into my special recipe book. Winner? I'd go with the Honey Koek, but only on day 1. As of day 2, they are both outta here.
Time for a Coke.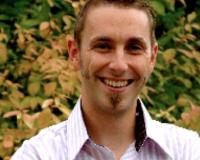 Author:
Matt Side
Phone:
509-624-6873
Dated:
November 12th 2015
Views:
562
About Matt: As an Owner/Sales Manager for Realty One Group Eclipse, I am committed to my brokers. If they have t...