I Guess That Will Have To Wait
So much for getting ahead on my spring cleaning, gardening, and park play dates. I was going to check out Discovery Park in Spokane Valley -- I have heard amazing things about it! The week started derailing right as the weekend began. My 2.5 year old started coughing ...then the fever came. He quickly passed his symptoms to myself, his baby sister, and his 3 year old cousin. It's amazing how the world must stop when the family is sick-- yet life doesn't really wait for you! There are still houses to show, clients to call, dishes to do, meals to make and eat. Miraculously, my husband has managed to escape the sickness, thank goodness.

I tell you, it's a good thing we have an amazing family and a fantastic team at EvoReal. My mom brought us dinner last night, which was good, cause otherwise it may have been cereal or any other thing that didn't actually need to be prepared. The team has been so helpful in helping me stay up to date with properties and clients.

I'm excited to feel better-- I have several appointments that I don't want to miss this weekend and Monday. I am going to show a client a house BEFORE it hits the market -- I love having the inside track for the Fannie Mae listings we get.

In other news, since we were housebound anyway, we got our Easter eggs colored! It was Ian's first time coloring eggs-- and he did a fantastic job. It was one of the messier egg-dying experiences I've had, but worth it. We had a mix of store bought eggs (white) and some farm fresh eggs that we get from a friend (brown) which made for a great variation of colors. The picture is a bit haphazard, but we sure had a good time.

Signing off for now-- stay healthy!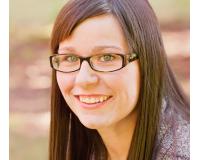 Author:
Julia McMahon
Phone:
509-499-8777
Dated:
April 17th 2014
Views:
3,726
About Julia: I am a buyer's specialist at EvoReal. I have grown up in Spokane all my life, and love living here. ...