Ice Cream Negotiator In A Sellers Market
When there is only one helping of ice cream left in our house things get interesting. That is when the bargaining begins. Our kids pull out all the stops, promising to tidy their rooms, mow the lawn, and even to scrub toilets in order to be the chosen child who wins that last, coveted scoop.

In this seller's market, when it comes to beating out the other buyers for the best deals, you need to be as determined as my ice-cream deprived kids can be.
The following are a few of the best ways to make sure you are the "kid" who gets the "house treat":
1. When You Hear Daddy Calling, Come Runnin'! When a new house comes on the market DO NOT DELAY. Great houses in Spokane are selling--sometimes within 24 hours!
2. Show Proof that You Are Serious. If you are considering buying a house, be sure to first obtain a pre-approval letter from a lender. (BY the way, we can help you with that.) Sellers have the advantage in this market, and if you are not prepared to show them proof that you can get a loan, they will move on to a buyer who is.
3. Make Your Offer Stronger than Your "Siblings'." Show the seller that you mean business. Avoid asking for too many contingencies and be aware that a low-ball offer is a gamble that just might put you out of contention. In an aggressive market, you need to make aggressive offers to be taken seriously.
4. If Rocky Road Isn't Available, Will Mint Chip Will Do? Don't limit your search too drastically. Go slightly outside your prime location to cast a wider net. Also, remember that even in a strong market good houses sit unsold. Don't discount a house simply because of the number of days it has been on the market. The reason could be a relatively minor issue that some elbow grease or a small repair budget could remedy. The result just might be an amazing house.
5. Call "Mom" for Back-Up. Since my muscular husband Matt is usually the one dishing the ice cream, I am sometimes called upon to help with last-scoop negotiations. You, too, need someone in your corner. Having a great real estate broker with your best interest at heart (working not only to find a house but to help you negotiate and win) is extremely important. Give me or one of my team members a call.
Jessica Side
Owner/Broker
EvoReal
jessica@evoreal.com
(509) 62-HOUSE
Over 350 Homes Sold Since 2013
Click Here to Search for Properties
Click Here to See the 3D Tours We Use to Promote Our Listings
P.S. - Physical Mail?! - Interested in what the low inventory is doing to Spokane property values? I think the answer will shock you. We just sent out our Quarterly Market Overview in the mail, (yes snail mail). If you would like to receive this mailing, which contains details and super duper cool graphics, please reply to this email with your physical address.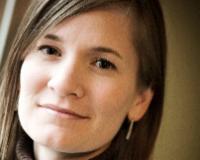 Author:
Jessica Side
Phone:
509-624-6873
Dated:
May 17th 2016
Views:
4,476
About Jessica: Hi! I am the broker/owner of EvoReal and have been actively working in real estate for over 13 years...