In Search Of The Perfect Home
Hello Friends!
Perfection is tricky. Just when I think I have achieved it — that rare moment in which every surface is dust free, every dish put away, laundry laundered, and floors glimmering in the afternoon sunlight that streams through newly Windexed windows — humanity in all its incumbent imperfection sweeps in with its backpacks filled with "art" I will have to display until I die and lunch boxes in which three-day-old, milk-filled thermoses lie in wait.

When Matt and I were newlyweds, no one mistook our decor for anything but estate-sale and hand-me-down furniture, but, boy, could we set a table! Not only had I collected a hope chest of lovely silverware and dishes, but our wedding guests had outdone themselves. We could have seriously rocked glass kitchen cabinet doors, but because we were charmingly poor, our actual cabinets were so old they were being held together by their many layers of paint. We also had tile countertops from 1939. A few of the tiles had to be set back into place every time we wiped down the counters.

Fortunately, we had candles, mostly from our dramatic wedding ceremony, to tweak the reality of our home's imperfections for the length of a dinner party. In other words, life was pretty close to perfection.

Then, I became pregnant. The energy I had used to coax our charmingly flawed home into a
romantic little bungalow evaporated. I dragged my nauseated carcass from bed to couch to
bed, and in between sleeping and resting, I napped.

I woke up in my third trimester to discover that I could stay awake most of the day, that we
really were going to have a baby, and that he was going to need someplace to sleep. So, in a
burst of newly regained energy, Mom and I collected paint samples, baby furniture (preowned),
made curtains (I supervised that part) and pulled together the world's most perfect
baby room.

Then Ethan came home from the hospital and pooped and peed his way through several
outfits and all the crib sheets.

As I said, perfection is tricky and often short lived. If you are waiting for perfection — the
perfect time, the perfect price, the perfect house, painted in the perfect colors, in the perfect
location, not to mention perfection in your own house before putting it on the market — you
will likely miss your opportunity. If, however, you are willing to give just a little, you just might
find…home.

Jessica Side - Broker/Owner
509-62-HOUSE
This month closed sales are up 11.7% over March last year. The average sales price for March was
$220,984 up 8.1% from March last year when the average sales price was $204,421. The median sales
price was up 9.3% compared to last March, $204,900 v. $187,500.

First quarter closed sales total 1,268 compared to 1,190 for first quarter last year, an increase of 6.6%.
The average sales price through the first quarter is $212,426 compared to $198,691 for first quarter
last year, an increase of 6.9%. The median price for first quarter this year is $197,475 compared to last year at
$182,500, an increase of 8.2%. Current inventory is down 27.6%.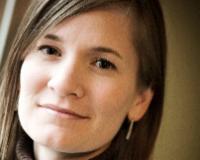 Author:
Jessica Side
Phone:
509-624-6873
Dated:
April 26th 2017
Views:
374
About Jessica: Hi! I am the broker/owner of EvoReal and have been actively working in real estate for over 13 years...