Is Your House Scary Halloween Home Prep
Is Your House Scary?

Our five-year-old Benson dressed up as a superhero for school today. When I asked him his superhero name, he said, "Kevin."
Why not? Halloween, here comes Super Kevin!
Halloween is, for me, the signal that winter is actually going to arrive and that I need to pull out the serious coats, put in a supply of hot cocoa and marshmallows, and make sure our house is also prepared to be cozy for winter. Nothing is quite as scary as a house that is still "wearing" the equivalent of shorts and flip flops when the snow flies!
So, to take some of the scary out of winter prep and to help you be a superhero to your family, I put together a checklist, including some simple items you might not have thought of:
Blow out or drain sprinkler system.

Clear leaves out of gutters.

Store lawn furniture -- make sure cushions are perfectly dry to avoid mold!

Put in a supply of salt/ice melt/kitty litter.

Make sure your cars have emergency kits, blankets, flashlights (consider a windup one) sufficient antifreeze, excellent windshield-wiper blades, and kitty litter.

Consider purchasing one or two automatic phone chargers (about the size of a large cigarette lighter.

Prices vary greatly, but a good one is usually less than $30.) Keep one in the house, one in the car.

Prune roses. Cover with burlap and pine needles. (Wait until the dead of winter to prune trees so they are sound asleep before the first cut.)

Disconnect hoses / Turn off faucets (unless your home has frostless faucets -- only houses that are 10-15 years old have those) The shut-off valve for the faucet is inside the house.

Check your sump pump. (They typically need replacing every 10 years.)

Using binoculars, check your chimney bricks. Then scan your roof for missing shingles -- an especially good idea, now, a year after the worst windstorm in our history!

Check the caulking on the exteriors of windows and doors. If a nickel can fit in the gap, they need new caulking. (About $7 a tube)

Add extensions to downspouts to divert water away from house by about 3 - 4 feet.

Check out your snowblower and buy fuel for it.

After your last mowing, service your lawn mower so it is ready for next year.

Make sure you have a snow shovel where you can easily reach it. You might consider getting a "snowovel" -- a shovel that has wheels to do the heavy lifting.

Avoid scary ice dams and icicles by getting a home energy audit to see where you are losing heat.
Happy Winter Prep! (I have to go pick up Super Kevin from school.)
Jessica Side
Owner/Broker
EvoReal
jessica@evoreal.com
(509) 62-HOUSE
350 Homes Sold Since 2013
Check out these exciting links:
Instagram
Facebook
Search for Property
Take a 3D Tour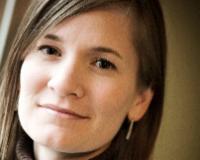 Author:
Jessica Side
Phone:
509-624-6873
Dated:
October 13th 2016
Views:
437
About Jessica: Hi! I am the broker/owner of EvoReal and have been actively working in real estate for over 13 years...