Make Your Home Efficient On The Cheap




Here are a few things you can do this year to improve the efficiency (and functional aspects) of your home, bring down your bills and help out mother earth in the process.
1. Install a smart thermostat-With the newer models, smart thermostats can be programmed to adjust the temperature when they sense you are present. And once you leave, they can kick back to standby mode so that you're saving energy and money. Nest does all of this, and it also allows you to check your usage from your cell phone so that you can adjust the temperature remotely and save even more
2. Install smart smoke detectors- Many of the new smart smoke detectors, like the Birdi, monitor smoke, carbon dioxide, as well as air quality. With this new sensor technology, they know the difference between a real fire and burnt toast.
3. Install a smart sprinkler system- Programmable by computer or smart phone, a smart sprinkler box can automatically adjust how often you water your lawn based on the season and the weather forecasts. You can also remotely adjust the settings through a mobile app.
4. Install smart solar panels- We get a lot of sun in Spokane, consider a green upgrade with smart solar panels, in addition you can program the technology to monitor their performance and even turn them off in case of a weather emergency or fire.
5. Install a smart security system- With new smart technology, you can simply place a few smart devices in your home to monitor movement and sense whether doors and windows are closed or opened. Some systems include audio and video monitoring, as well as sirens to scare off intruders.
6. Install smart locks- Go beyond the standard key locks, which can often be compromised by burglars. The new smart lock systems give you more control over those who can gain access to your home.
7. Install smart bulbs/lighting- LED lighting is the way to go, with improvements in warmth the newer bulbs offer a similar lighting as the traditional bulb with a fraction of the wattage use. Annual lighting costs can account for up to 12% of your overall electric bill, or over $200 per year according to Energy Star. You can easily reduce this expense simply by using smart lighting technology to add efficiency.
8. Install smart appliances- Upgrade that old appliance with a modern appliance, this goes for just about every device but most specifically your dated refrigerator and your washer and dryer. Newer appliances use less water and less power to accomplish the same tasks, isn't technology great!
Here are a couple of resources to save some dosh during your upgrades!
Furnace Rebates

Hot Water Rebates

Insulation Rebates

Smart Upgrate Rebates
Spokane Clean Air Rebate Programs
$500 toward a wood stove/insert

$700 toward a pellet stove/insert

$1,000 toward a gas stove or insert or ductless heat pump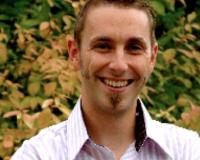 Author:
Matt Side
Phone:
509-624-6873
Dated:
December 27th 2016
Views:
443
About Matt: As an Owner/Sales Manager for Realty One Group Eclipse, I am committed to my brokers. If they have t...