My Kids Are Awesome
There is a story going viral right now about a young woman who worked at Yelp and couldn't pay her bills. She details the following information about the entry level job she had:
$8 an hour after taxes so I'm guessing $12-14 before taxes

Employer provided health, dental, and vision insurance. She complains about the $20 copay but I can tell you from experience that it appears she is getting good health benefits.

Employer provided food for the work day. She details that each floor of the building had a full complement of snacks and beverages. She had two complaints about this. The first was that she didn't like the selection and the second was that sometimes she had to go to other floors to get the food that she liked.

She had to work at the job she had accepted and the company had trained her on for a whole year before she was allowed to transfer.
She wrote a letter to her CEO demanding that she be paid more. This story reminded me of how amazing my kids are. Between my wife and I we have seven children. Five of them are young adults and each is finding their own path with grace and through hard work. I want to call out each of them because I am proud of who they are and the people they have become.
The oldest is 26. He joined the military so that he could pay for school. Once he got out of the military he went to school to learn how to make prosthetics. While going to school his car died and he chose to go without to save money. He hasn't had a car in three years and instead rides public transit and his bike to get where he needs. When he finished school he kept looking until he found a job in his field. He moved to Arizona so that he could continue to follow his dreams.
The next oldest is 24. She tried school but it wasn't the right time for her. She got a job at a giant box store, got a couple of roommates and survived. She hated that job so she found a different one at a local casino. She started at the bottom, working the graveyard shift. She is good at what she does and that was recognized. She has received promotions and raises because of the value she provides to her employer.
The 23 year old knew what she wanted to do right out of high school and used her good grades to get a scholarship to a culinary school. After finishing school she moved to Vegas and both her and her 23 year old boyfriend are chefs at some of the best restaurants on the strip.
The 20 year old started studying Engineering. He hit some snags in his first year of school and as a result lost his scholarship. Instead of giving up he is working two jobs and living in the frat house so that he can save enough money to hit the ground running next year.
The 18 year old is not ready for college as he freely admits. He wants to experience some life first and then once he figures out what he wants he will go to school to get the necessary education to make it happen. Until then, he has found a place with cheap rent, has a roommate, and is working at McDonalds to cover his bills. He always takes extra shifts when they are offered and does whatever his bosses ask of him. As a result, he has been made a manager after working there about 9 months.
The youngest two are 15 and 16. Each of them gets good grades and both of them have jobs already.
I encourage the young woman who wrote the letter to follow the example of any of my children. Everything in your life, both good and bad is a result of the decisions you make. You have to work hard and be willing to make tough decisions to make it in this life because you aren't owed anything. I wish her the best.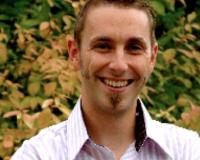 Author:
Matt Side
Phone:
509-624-6873
Dated:
February 23rd 2016
Views:
503
About Matt: As an Owner/Sales Manager for Realty One Group Eclipse, I am committed to my brokers. If they have t...