My List Of Books To Read Is Longer Than My FaceBook Friends List
I love to read. Or, more accurately - I USED to love to read. Don't get me wrong, if I had my way, I'd never be without a book in my hand. When I was a kid, it was a pretty safe bet that I was off in my room reading if I wasn't standing directly in front of you at the moment. But then I grew up - I got married - I had kids - I worked. I experienced adulthood, as kids inevitably do, and my reading time has dwindled away to almost nothing.....or so I thought.
I recently read on FaceBook (that source of all wisdom) that an astounding "80% of US families did not buy or read a book last year." Seriously? That can't possibly be correct, right? So I did a little research, and learned that this statistic is pulled from a reputable study conducted by the Jenkins Group in 2003. While it's a little dated, I'm guessing that we Americans haven't run out and started gobbling up tomes between 2003 and today - so probably still accurate. I officially feel a lot better about my perceived lack of reading time (I finish 2 or 3 books per month) and a lot worse about society's lack of interest in reading.
I keep a running list on my phone of books that I'd like to read (it's currently got 224 titles) and I'm committing to having an active "reading" of 1 fiction and 1 non-fiction book at any time. I'm also going to annoy encourage all my kids to get back into the reading habit. This is my contribution to healing America's literacy problem so that the Jenkins Group will feel like it's worthwhile to actually update their study.
Gotta run - the library's about to close.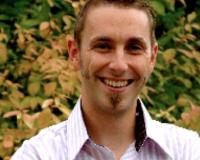 Author:
Matt Side
Phone:
509-624-6873
Dated:
May 24th 2015
Views:
937
About Matt: As an Owner/Sales Manager for Realty One Group Eclipse, I am committed to my brokers. If they have t...