Orange Zest And Orange Marmalade And Lava
Let's get right to it.
Our Quick Bread Smackdown theme for the week is ORANGES. We've selected "Orange Bread" from the Bona Casa Cookbook, and "Orange Marmalade Bread" from the Goosepatch cookbook. This is one of those head-to-head battles, as both the Bona Casa and Goosepatch cookbooks are fat-laden, sugar-ridden masterpieces.
First up - the Orange Bread. So, this recipe features the zest of three oranges, the usual quick bread ingredients, and not much else. Hmmmm. I'm not feeling this.
As I stood in the grocery store, eyeballing said 3 oranges, from which I'll get said zest - I ran through a mental movie, featuring a broken zester, a frustrated Tina, and 3 oranges which have been denuded of approximately 45% of their zest. With a heavy sigh, I nestled them back into their display. They sell dried orange peel, right?
Why, yes, they do.
So over to the spice section I headed. I found a jar of dried orange peel of dubious age. Works for me. A thorough internet search (third entry down on page 1) revealed that each orange rind contains the equivalent of 2 tablespoons of dried orange peel. Awesome. I patted myself on the back for my ingenious insight into the avoidance of manual labor.
The recipe told me to place the rind of three oranges in a saucepan, cover it in water, and simmer until tender. Six tablespoons of dried orange peel went into the pan, a splash of water to cover them, and bam! We are cooking. Yay me.
My bliss lasted about, oh, 20 seconds. The smell of acrid, burnt orange peel filled the kitchen as all the water was absorbed in the pan by the dried peel, and the resultant mass was quickly baking itself to the bottom of my Revereware. No sweat, let's add more water. That was absorbed, too. Within 10 minutes, my 6 tablespoons of orange peel had expanded to a healthy 3/4 cup of orange chunks, bubbling and pulsing like a pool of lava in a 50's movie featuring guys in grass skirts with bones in their noses. The recipe told me at this point to add a 1/2 cup of sugar. I did the "dump and run" - sugar in the pan, then run over to the bowl and start mixing the rest of the ingredients, pretending like all is well on the stovetop while expeditiously avoiding eye contact.
When it came time to add the orange peel to my recipe, I measured out 6 tablespoons of orange lava, and added a healthy dose of sugar to the bowl to make up for the balance of sugar that was in the pan (and about to be in the garbage can).
What came out of the oven resembled a very pale loaf of bread that someone had stepped on. The loaf rapidly deflated, and it was...ugly. But ugly quick bread can still taste great, right?
Wrong. It tasted like the worst pancake you had ever eaten, which was smashed up and pressed into a loaf, interspersed with an orange that has been in the fridge for 3 months and more closely resembles some sort of fossilized jelly fish than a piece of fresh fruit. It was really, really, really bad. I think I might roll it into a tube and use it in place of weatherstripping on my garage door.
Moving on to - Orange Marmalade Bread. This one features a good healthy amount of orange marmalade, orange juice, and brown sugar. I'm liking it already.
Then I made it.
It was....ok. A little on the bitter side. Better on day 2, worse on day 3. Today, half a loaf is in the garbage. But let me tell you, the batter tasted AMAZING. So if you are interested in this recipe, and aren't afraid of a little salmonella, don't bother baking it. Just eat the batter.
So, I'll declare Orange Marmalade Bread the winner. It wasn't much of a fight. Also, I have a half jar of dried orange peel, if anyone needs it.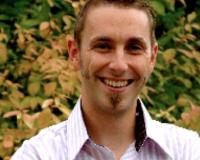 Author:
Matt Side
Phone:
509-624-6873
Dated:
November 17th 2015
Views:
638
About Matt: As an Owner/Sales Manager for Realty One Group Eclipse, I am committed to my brokers. If they have t...