Real Estate Photography Start Taking Great Real Estate Photos


Format and Intro
First of all I want to let people know that a Mid-range Digital SLR will work just fine for a good real estate shot. But the best camera you have is the one that is on you ;)
I take photos in Medium JPG form with an output of around 3-6 Megapixels. A typical photo is around 500-600kb per shot. Unless you plan on doing a massive print of a photograph it is best to optimize the best shot you can get with a smaller sized image. Equator and MLS all have size limitations and often if exceeds will either deny or digitally (degrade) resize your photo.
Choosing a setup
The equipment I use daily total cost is a bit under $800.00 see picture to right
$300- Body (Nikon D90)
$400- Lens (Sigma 10-20 Wide Angle lens)
$90- Altura Speedflash (needed with wide angle lens in low light)
**More important than the equipment is the photographer, framing the shot, choosing the time of day and being patient are extremely important.
Understanding the equipment
It is critical to know your camera and to have an understanding of the dynamics of your camera, especially being able to manually; Focus, adjust Zoom, ISO, Shutter speed, and Aperture. It's not horribly difficult and will make the difference between a mediocre and excellent photograph. I find that it is not often a camera meters a shot exactly how I want it (typically a few stops higher or lower than desired).
**Pro Tip: if your camera can handle a high ISO (some cameras this will introduce pixel distortion), I highly recommend it, this will allow for a more steady shot in low light, the D90 can be ran on 2000+ ISO without noticing any.
**Side note; be aware that when using wide angle lenses as they can distort (barrel distortion) the edges of a photograph and this can make for really odd photos, you can reduce this by zooming in minimally or cropping out areas with obvious objects that will heighten this distortion (light fixtures, table edges, toilet seats etc…).
Turn on the lights
It has been my experience that prospective buyers prefer and are drawn to looking at brighter photos to darker ones, so some overexposure is likely going to be necessary, especially on windows and some light fixtures.
It is critical to turn on as many lights as possible including under cabinet lighting and microwave lights to brighten up the shadows over a stove etc. The better it looks to your eye the better the picture is going to be.
Keep that in mind when taking shots and take multiples with different exposures, including different angles and experimenting with adjusting light in the room (IE closing or dimming blinds or taking a photograph in darker or lighter conditions/days, sometimes cloudy days make for a more warm interior shot). I often take multiple photos of rooms and angles I don't think will be good end up being the best shots so snap a few shots from different perspectives you may surprise yourself!
Avoid the flash/harness the flash
A great speed flash with soft light diffuser can work wonders, avoid using your flash take a shot with and without it, the flash often flattens photos and can ruin a shot, but it can also enhance a shot, be familiar with your flash and how to adjust it. Using a flash diffuser, bouncing a flash off another wall, or using a rear/slow flash sync can soften this effect and lighten an otherwise dark area in a shot.
Beat your previous photo
Since I do regular inspections on our properties, I bring my camera along, if I know the day is nice or the yard has turned green (spring no snow) I will take updated exterior photos and change them out. Get out there and use your camera not only will it help you in real estate but in life to capture those moments that you treasure. Hope this helps!
Hire a Professional


There is no substitute for a professional camera and operator, there is a reason why they are professionals, it is their job to do this kind of tinkering all day long and make a name for themselves. Not to mention professionals use high quality post processing (editing/enhancing) programs such as Adobe Photoshop and Adobe Lightroom. This software helps to improve color, negate imperfections, and boost contrast/sharpness of images, it is a time consuming process. Consider hiring a professional for the best Real Estate shots, we recommend Toby Ray Photography for this, you can find Toby on Facebook or online at http://www.tobyrayphotography.com/

~Dan Wilson
EvoReal Marketing & Field Manager
Dan [@] evoreal.com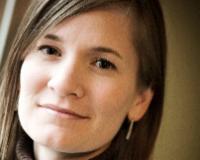 Author:
Jessica Side
Phone:
509-624-6873
Dated:
May 2nd 2016
Views:
2,953
About Jessica: Hi! I am the broker/owner of EvoReal and have been actively working in real estate for over 13 years...