Spokane Area Highlight Historic Brownes Addition
Spokane area highlight- Browne's Addition
Rich with history and
charm, Browne's is literally Spokane's first neighborhood, founded in the late 1800's only 54 people made up the area formerly called Spokane Falls. By the 1900's the wealthy Spokane residents began to take notice the location was ideal being close to downtown Spokane and views of the river.
During the mid 1900's the area was reserved for lower income and former mansions were turned into low income apartments. This was a significant issue which has since turned around.
Fast forward to today, Browne's addition is lively, walk-able area with successful restaurants such as the Browne's Tavern, Elk Public House, El Que, and Italia Trattoria Spokane, bed and breakfasts, restored historical homes such as the Finch Mansion and Campbell House, and The Northwest Museum of Arts & Culture (MAC) a wonderful treasure of Spokane!
Homes in Browne's range from the mid 150's to upper 400's. Where the lower price point homes are quaint Bungalow style homes and many of the upper end homes are Queen Anne style mansions.
If you are in the market for a niche area give us a call so we can find you that perfect home to match your unique lifestyle.
Chat with us anytime at 509-62-HOUSE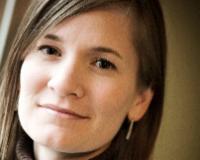 Author:
Jessica Side
Phone:
509-624-6873
Dated:
August 10th 2016
Views:
1,720
About Jessica: Hi! I am the broker/owner of EvoReal and have been actively working in real estate for over 13 years...