Spring Baseball in Spokane
My son has been playing baseball now for the last 7 years. He turns 11 in four weeks and yes he started playing T-Ball at the age of three. Don't judge me I am not one of those dads that expects him to be my meal ticket by making a professional team. I do expect a full ride scholarship to Stanford however.
I am totally kidding and can prove it by the fact that my other son who is not yet two can swing a bat (actually making contact) and set up on the mound to pitch a baseball. As a matter of fact the baby would not go to sleep without a baseball in his hand last night. Perhaps I have started a disturbing trend...
In Spokane, our greatest baseball challenge is what most look forward to after a long winter's nap...Spring time. That may sound confusing but feel free to join me out on the baseball field shortly after we start games The first weekend of April. You might have noticed that Spokane is located in the great northern state of Washington. You might also want to look at a globe to see that Washington is located right next to Canada. Once discovering this you may remember that Canada does not specialize in baseball. They focus on Ice Hockey. Why? They have a longer Ice Hockey Season than Baseball season.
We in Spokane, who love the game of baseball, must adjust our expectations and our approach. We have been in baseball training since January in order to get a jump on such an early season.
Based on the fact that there has literally been snow on the ground until a few weeks ago and just yesterday on my way to the gym the temperature at my house was 22 degrees our adjustments usually mean having a backup training facility or camps to be indoors. We usually get three to four rainouts in a season and last year our boys battled for the championship in an absolute downpour. We took second place, battled puddles as well as hitters and we should have shown a thermometer because the temps were down in the low forties. The game was in early June.
So if you wonder why baseball players come from California and hockey players come from Canada, I have answered your question.
If you are planning to participate in Spokane baseball at any level I recommend that you invest in some thermal underwear, a rain poncho and a little bit of patience with Mother Nature.
So hats off to the game of baseball and Go Tigers!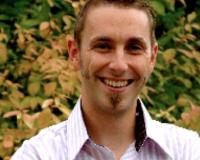 Author:
Matt Side
Phone:
509-624-6873
Dated:
March 26th 2013
Views:
1,291
About Matt: As an Owner/Sales Manager for Realty One Group Eclipse, I am committed to my brokers. If they have t...