Stay Cool During The Hot Days Summer Is Here
Its hot out, so we thought it fitting to give some pointers on how to be as efficient as you can be and stay comfortable during those scorchers of a day.
1. Get your AC serviced, if you cannot remember the last time you did this, its probably time. Leaving an AC system unmaintained can cost you up to 5% or more per year if not cleaned. Change your furnace filter!
2. Install drapes or blinds that have an insulating value, lots of heat is entering in through your window. Close them when the sun is hitting your house!
3. Open up at night, put some fans in the windows, be cognizant of air flow, have a fan pulling in one direction and another pulling in the opposite and in the direction of the breeze. You will push air faster and more efficiently through your house.
**On this same note if you have an attic fan turn it on! Install one if you don't, getting that hot air out of the attic or crawl will help a ton.
4. Seek out poorly insulated areas and fix them, spray insulation can be relatively inexpensive and save you buckets of utility cash in the long run (summer or winter tip). Check for leaks on window seals, door seals, especially at entry points such as the garage and front/back doors.
5. Isolate areas in your home and cool them with standalone or window AC units, close of those hot areas and seal them off with a blanket. No point in cooling rooms you are not going to be in or using. This is the one drawback to most central AC systems.
**Avoid closing vents to boost air flow in other areas of your home, an efficient central air system will work harder and the system will actually work less effectively, make sure all of your floor register vents are open so as not to put added pressure on your blower motor.
Let us help you find a high efficiency house to keep your utility bills down, many of these features are used as selling points and can be used as search criterion for your next home.

Call us at 509-62-HOUSE to help you find that efficient home today!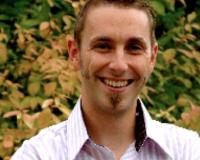 Author:
Matt Side
Phone:
509-624-6873
Dated:
June 7th 2016
Views:
1,396
About Matt: As an Owner/Sales Manager for Realty One Group Eclipse, I am committed to my brokers. If they have t...