Things I Thought I Would Never Read Facts Vs Industry Opinions
Hi,
I read things now that, as a kid, I never thought I would read.
I read economic forecasts from the National Association of Realtors. I read the MReport, which is a newsletter on the mortgage banking industry. My 11-year-old self would be so disappointed in my choice of reading materials. My 11-year-old self would also be confused — so many predictions and statistics. When all these opinions and figures are thrown about even a well-educated adult's head can spin.Let's break down what is being said on a national level with some simple facts and straight-forward opinions.
FACT: The federal reserve recently raised interest rates for the first time since 2006.
INDUSTRY OPINION: Mortgage rates won't be affected by this rate increase until later this year.
MY EDUCATED OPINION: If you are thinking about buyinga home in the next year or two, get your ducks in a row.Don't lose an extra bedroom or bathroom to rising interestrates!
FACT: We ended 2015 with a positive jobs report.
INDUSTRY OPINION: As a result of more money per household we are poised to have the strongest housing market since 2007.
MY EDUCATED OPINION: Historically Spokane has not seen huge spikes in home values. We have been more like the slow, steady tortoise. I believe, this year, we will see steady growth. In July of 2015 home prices spiked but settled into a more consistent groove for the rest of the year (See Year-by-Year comparison chart below)
FACT: Millennials are saddled with $1.3 trillion in student-loan debt.
INDUSTRY OPINION: There now exist barriers of entry for home ownership among first-time home buyers and millennials.
MY EDUCATED OPINION: Buying a home has always been about what you can afford. Stretching yourself and your family beyond your financial means can be risky, even foolish. Spokane has incredibly affordable housing when compared to the rest of the country. Even young adults can still buy houses! Go, Spokane!
National news on housing should be filtered through the lens of Spokane housing trends. Use these charts as your filter. Every city, while affected by the national economy, has its own micro-economy.
If you are trying to "get your ducks in a row" to buy or sell in the next year or two, now is the time to give us a call. Everyday we connect clients with trusted professionals in mortgage, financial planning, construction, and believe it or not, real estate. ;)
Now, my own 11-year-old daughter is asking me to stop writing about real estate and come read Harry Potter with her. That sounds like fun, I think I will do that.
Jessica Side
CALL 62-HOUSE
jessica@evoreal.com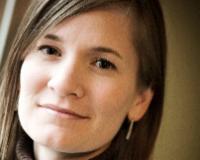 Author:
Jessica Side
Phone:
509-624-6873
Dated:
January 27th 2016
Views:
911
About Jessica: Hi! I am the broker/owner of EvoReal and have been actively working in real estate for over 13 years...