This Post Is Not About The Weather
I got together last night with an old friend who recently moved to Spokane. We met up at Vintage Vines in the Spokane Valley, this great little bistro/wine bar on Evergreen Road.
Now, we are two very attractive, rather not young anymore women with successful careers. Our kids are, for the most part, grown. We are at that life stage where we aren't overwhelmed with either the demands of motherhood or grandmotherhood - both are on the periphery of our radar. What I'm trying to say is, we are in those few precious years when attractive, not so young anymore career women can be a little self-absorbed in their banter. Our conversation doesn't need to be overwhelmed with kid references, school issues, and body functions. We can be much more urbane and discuss politics-current events-pop culture-cosmetic surgery-flavored vodka-pretty much anything. So, you may wonder - what did we end up talking about?
The weather.
We INTENTIONALLY didn't want to talk about the weather. People who are retired and spend most of their time on the porch talk about weather. Farmers talk about weather. The retirement home has an entire series of classes on the weather. In other words - OLD PEOPLE. We aren't OLD PEOPLE. We are rather not young anymore women.
The problem is, it is unholy hot outside. If you are fortunate enough to live in Spokane, you know that we've already seen, like, 4 summers' worth of 100+ days this summer. IT'S HOT. We all live in that zone between our air-conditioned homes and offices, and our air-conditioned cars - and try to spend as little time as possible anyplace else. It's pervasive and it grabs your attention.
My friend and I even made a pact, at the beginning of our evening, NOT to talk about the weather. We focused on other stuff, like selling real estate, banking, our clothes... but it crept in. Picture it;
Tina: So we are buying a house! It closes next month.
Lori: Wow, that's awesome! Congratulations! Time to pack up all your stuff.
Tina: Yup. It feels like we JUST MOVED.
Lori: And it's summer!! it's going to be SO HOT when you move.
Tina: I know, right! I hope it's not as hot as it is now, for sure! Can you freakin' believe how HOT it is ?
Lori: I know, right!
Tina: OHMYGOSH WE ARE TALKING ABOUT THE WEATHER! STOP!
I wish I could say this was the only instance when this happened during our time together. Sigh. It wasn't. This was, however, when we decided that we needed another glass of wine.
So, my friends - try as you might, you absolutely CANNOT get away from the weather. Trust me, I've tried.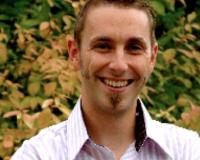 Author:
Matt Side
Phone:
509-624-6873
Dated:
July 9th 2015
Views:
1,148
About Matt: As an Owner/Sales Manager for Realty One Group Eclipse, I am committed to my brokers. If they have t...