When Lighting Strikes Protect Your Home Against Surges
YOU'RE GROUNDED!
Do you know if you are safe when lightening strikes? If you have Corrugated Stainless Steel Tubing (CSST) gas lines you may want to consider checking your proper bonding and grounding. CSST has been used in newer developments and while it is safe to use when installed correctly, if not properly bonded, a surge can cause perforations in the line forming gas leaks. CSST can be easily identified by its yellow or black outer jacket. Click here for a more detailed discussion on CSST.
Spokane, WA had some great light shows this year! Electricity and your house are an important topic of discussion since power surges are considered the mos
t destructive type of electrical disturbance. Surges in power caused by electrical storms (in addition to many other reasons a surge can develop) can wreak havoc on a property and those devices inside your home if the proper precautions are overlooked.
Are you properly grounded? A proper ground wire is a necessity for an electrical panel, it allows all electrical discharge to be neutralized to the earth. An 8 foot ground rod should be 12" from the foundation of your house. Click here for a diagram on proper grounding.
Are you bonded? Closely related, a term called bonding is necessary to allow a safe path for an electrical current to flow to the ground wire and to the earthed rod. This is where it is a good idea to have a local electrician do an audit on your homes surge readiness.Its never too late to do this and a good idea to consider what would happen in the event of a power surge or lightening strike. Click here for a diagram on proper bonding.
A bonus tip; Square D sells a small device that adapts to your electrical panel allowing all outlets in your house to have surge protection, this would protect those devices not plugged into a power strip such as your microwave, oven, washer and dryer! These sell for less than 80 dollars. Which is one heck of a deal! The proper installation does require some handy electrical knowledge, but any electrician can install these for a relatively low cost. Click here for a link to the device.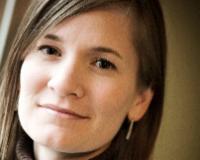 Author:
Jessica Side
Phone:
509-624-6873
Dated:
December 7th 2015
Views:
501
About Jessica: Hi! I am the broker/owner of EvoReal and have been actively working in real estate for over 13 years...